Instant Microelectronics Co., Ltd. successfully passed the third batch "National high and new technology enterprises" qulification, in Feb 6,2018, received the certificate jointly issued by Science &Technology Department and Finance Department and State Taxation Bureau and Local Taxation Bureau Of Jiangsu province,Certificate number GR201732004340, issue date is Dec 27, 2017, period of valid is 3 years.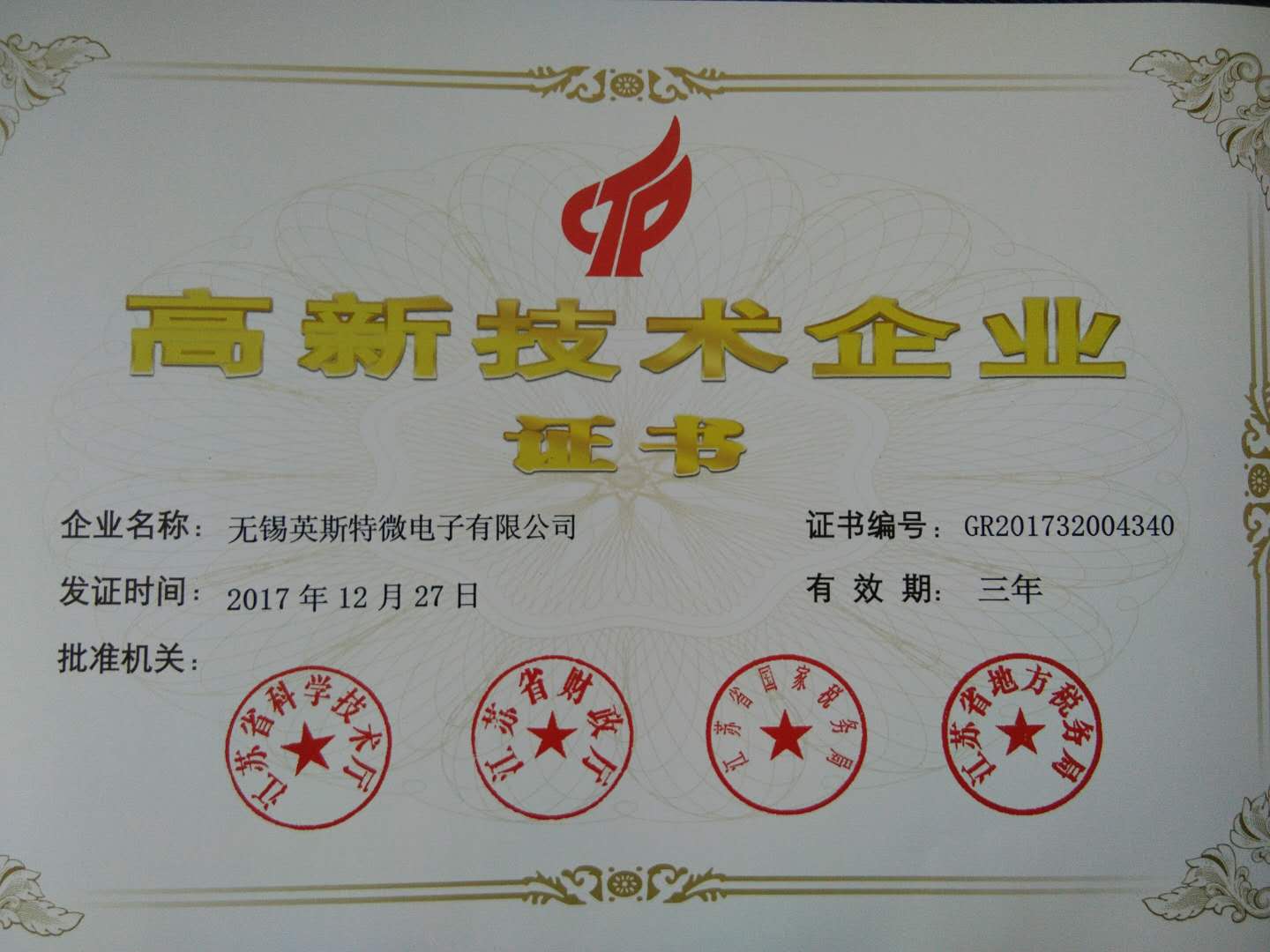 The acquisition of this certification is an approval of our continuous high and new technology R&D investment. It is a kind of honor, but also a kind of responsibility, enhance the brand influence and the competitiveness of the industry,can help to obtain more support of the country's technology and policy in the process of innovation and development, provide a fundamental guarantee for increasing technological innovation and R&D high-tech new products.
We will further improve our ability to innovate, continually improve the brand image, strengthen the R& D investment, improve the ability of technological innovation and service, give full play to the advantages and exemplary role of high and new technology enterprises, improve the quality, create a lasting product competitiveness, and create better conditions for the good and rapid development .